HOME TEAM ADVANTAGE
Brandon A. Wood Attorney at Law practicing Criminal Defense Law for the High Desert, including Victorville, Hesperia, Adelanto, Apple Valley, and Pinion Hills. Areas covered in criminal defense; Assault & Battery, Domestic Violence, Driving Crimes (Speeding DUI) Drug, Sex, and Theft. Felony or Misdemeanor, Brandon A Wood will provide the best in defense you're your case. When you need an aggressive criminal lawyer, then best consider the Home Team Advantage. What is the Home TEAM and how can it be an advantage? When you have been charged with a crime and facing the court and rigorous prosecution, you need credibility and reputation. Brandon A Wood has been practicing law in San Bernardino County for many years and knows exactly where justice can found best. If you are facing serious criminal charges call The Law Offices of Brandon A. Wood now for a free consultation, (760) 245-Wood.
Ask how the Home Team can and will help. Mr. Wood will execute the best defense for criminal felony or misdemeanor charges. Do not wait call now.

DUI Attorney Victorville - "What do you need to know!"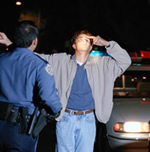 Have you been stopped, arrested and cited for a Vehicle Code Section 23152(a) and/or VC 23152(b) Driving Under the Influence? Read More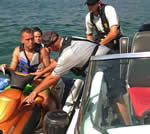 BUI Lake Havasu